Welcome to Music Business Worldwide's weekly round-up – where we make sure you caught the five biggest stories to hit our headlines over the past seven days. MBW's round-up is supported by Centtrip, which helps over 500 of the world's best-selling artists maximise their income and reduce their touring costs.
---
This week, Universal Music Group-owned distribution platform Spinnup revealed that it's changing from an "open DIY music distribution service", to a "curated artist discovery and distribution platform".
In other words, Spinnup will soon be going invite-only, and will be reducing the number of artists using the platform.
Existing users were told of the change via email on Wednesday (May 18), and a notice on the Spinnup website confirms that "some artists" will now be leaving the platform. Those artists are being asked to take down their releases and transfer to a new distributor by July 19, 2022.
The move brings Spinnup's business model closer to that of AWAL, the platform acquired by Sony Music last year.
Spinnup's pivot from "open DIY music distribution service" to invite-only platform also comes three years after another distributor, Los Angeles-based Stem, revealed that it would be turning off the ability for any DIY artist to distribute their music through its platform.
Elsewhere, Bandcamp, which was acquired by Epic Games in March, announced that it will continue to operate using its existing payment system on Android devices, after a Joint Stipulation was filed by Epic and Google in a Californian court on Friday (May 20).
The news follows a motion filed by Epic against Google in April requesting a preliminary injunction to block Bandcamp's removal from the Google Play store.
According to the motion filed by Epic in April, Google has threatened to remove any apps, including Bandcamp, from its app store on June 1, 2022, if they don't adopt Google's payment system for in-app purchases.
Google has agreed to not remove Bandcamp from its store, and Bandcamp has agreed to place 10% of the revenue generated from digital sales on Android devices into an escrow account, until Epic's ongoing case against Google is resolved.
Meanwhile, this week, Danmark Music Group acquired the operations of Secretly Noord, the Scandinavia-based digital distribution arm of independent distributor Secretly Distribution.
As part of the deal, Secretly Distribution is becoming an equity partner in DANMARK.
Also this week, UK music licensing company PPL reported revenues of $347.7m for 2021, while Universal consolidated the licensing rosters of its merchandise companies Bravado and Epic Rights.
Here's what happened this week…
---

1) UNIVERSAL DUMPS DIY DISTRIBUTION, AS SPINNUP GOES INVITE-ONLY
Amongst the multitude of tempting reasons for Sony Music to acquire AWAL last year (*cough* instant market share *cough*) was the ex-Kobalt platform's uncommon upload model for indie artists.
Rather than allowing all artists everywhere to upload their music to digital services (a la DistroKid or TuneCore), AWAL instead deploys a 'first layer' of A&R filtration. As a result, around nine in every ten tracks submitted to the AWAL platform are believed to be rejected.
Now, Universal Music Group is making a significant change to its own indie artist distribution business that brings it closer to the AWAL model – and slams the door shut on many DIY artists hoping to distribute their music via UMG….
---

2) AFTER SUING GOOGLE OVER APP STORE RULES, EPIC'S BANDCAMP CAN CONTINUE USING OWN PAYMENT SYSTEM… FOR NOW.
Bandcamp's had a rollercoaster couple of months.
In March, the online music store and direct-to-fan platform got both the music and video games businesses talking when it was acquired by $31.5 billion-valued Epic Games, maker of hit video game Fortnite and Unreal Engine.
Last month, Bandcamp's new parent company filed a motion against Google requesting a preliminary injunction to block the tech giant from removing the Bandcamp app from its app store.
Today (Friday May 20), Epic and Google have filed a Joint Stipulation in a Californian court, with the latter company agreeing to not kick Bandcamp off its app store…
---

3) A NEW INDEPENDENT DISTRIBUTION POWERHOUSE EMERGES IN SCANDINAVIA, AS DANMARK BUYS SECRETLY NOORD
Danmark Music Group has acquired the operations of Secretly Noord, the Scandinavia-based digital distribution arm of independent distributor Secretly Distribution.
As part of the deal, Secretly Distribution is becoming an equity partner in DANMARK.
Secretly Noord's team – including ex-Phonofile employees Daggan Stamenkovic, Torny Gottberg and Jarle Savio — will become DANMARK's Nordic team, with offices in Stockholm, Gothenburg and Oslo…
---

4) UK MUSIC LICENSING COMPANY PPL REPORTS REVENUES OF $347.7M FOR 2021, UP 12% YOY
UK music licensing company PPL has reported revenues of £252.8 million ($347.7m) for 2021, up 12%, or £27.1 million ($37.27m) YoY.
The company's results for 2021 mark its second highest annual revenue total, after collecting £271.8 million in 2019.
PPL reports that it saw year-on-year growth across all three revenue streams in 2021, including International, Broadcast and online, and Public performance and dubbing, with International and Broadcast, and online licensing revenues reaching record annual amounts…
---

5) UNIVERSAL CONSOLIDATES LICENSING ROSTERS OF MERCHANDISE COMPANIES BRAVADO AND EPIC RIGHTS
Bravado, Universal Music Group's merchandise and brand management company, has announced what it calls the "centralization" of both the Bravado and Epic Rights licensing rosters.
The new structure will see Epic Rights' SVP Global Licensing, Lisa Streff, oversee global licensing strategies across both companies.
Bravado and Epic's centralized global roster includes the likes of AC/DC, Blackpink, David Bowie, Def Leppard, Guns & Roses, Justin Bieber, KISS, Slipknot and The Weeknd, among others….
---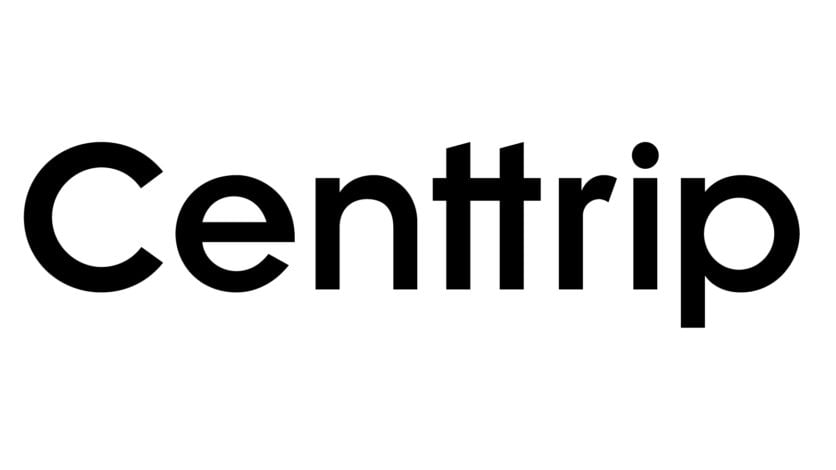 MBW's Weekly Round-Up is supported by Centtrip, which helps over 500 of the world's best-selling artists maximise their income and reduce their touring costs.Music Business Worldwide